LED Back Light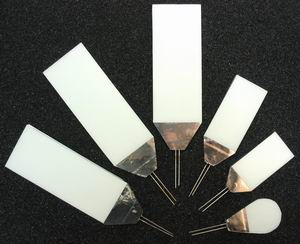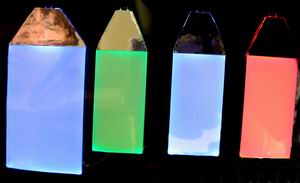 Features :
Our LED backlights have overcome high power demands of CCFL and the short life cycles of EL guaranteeing evenly distributed brightness by direct or edge lighting
Low power consumption
Even brightness
Very long lifespan
High reliability
Wide variety of colors available including red, yellow-green, blue, orange, white, etc.; customization possible
Specifications:
Direct Lighting Type
Even brightness is obtained by properly arranging LED chips or LED SMDs and removing the hot spots on the LEDs with diffusion film.
Edge Lighting Type
The light from the LED enters the light pipe from its edge and reflects differentially on the specially processed pattern under it to achieve greater brightness with fewer LEDs.
Applications:
Backlighting for LCD display on mobile phones, palm PCs, IMT-2000, digital cameras, camcorders, notebook PCs, calculators, home appliances, industrial machines, etc.
LED Back Light Products

LP-105-35
Download
LP-95-19
Download
LP-66-32
Download
LP-52-23
Download
LP-254C
Download